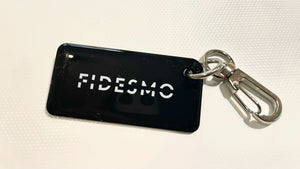 Make secure and convenient payments on the go with your Fidesmo Keyring!
After the checkout you'll be asked to connect your payment card to the wearable before shipping it. See the full list of supported cards here.
The list of supported payment cards updates continuously, so stay tuned even if your card is not supported at the moment. 
For any questions see
Fidesmo Pay FAQ.